Mike Thomson, a partner at Purvis Thomson, LLP was recently admitted as a member of the American Board of Trial Advocates (ABOTA).  ABOTA is an elite association of experienced trial attorneys and judges who are dedicated to the preservation and promotion of the civil jury trial right provided by the Seventh Amendment to the U.S. Constitution.
ABOTA membership is by invitation only and members must have at least five years of active trial experience, have tried at least 10 civil jury trials to conclusion and have considerable additional litigation experience.
Admission to this prestigious organization is a signal of both the quality Mike's work in trial and his ability to successfully advocate on behalf of our clients and in the community through his pro bono work.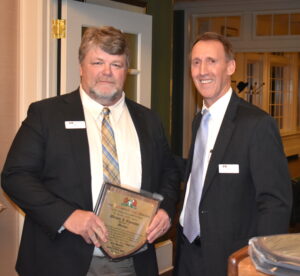 About Mike Thomson
Since Mike Thomson joined Purvis Thomson, LLP in the fall of 2001, he has represented people injured as a result of the actions of others in a variety of civil lawsuits. Mike limits his practice entirely to representing injured persons against wrongdoers, insurance companies, and corporations.  Mike Thomson is licensed to practice in Colorado state courts, Denver Federal District Court, 10th Circuit Court of Appeals, and United States Supreme Court and has gained considerable experience representing clients at both the state and Federal levels.  Mike has spent his entire legal career working with John Purvis and Bill Gray, working for them as a law clerk while he was in law school and then returning to the firm as an associate attorney in 2001. He is honored to be part of a law firm that practices law with such distinction and integrity.
About Purvis Thomson, LLP
Since 1985, the attorneys of Purvis Thomson, LLP, have provided compassionate, knowledgeable legal advice and representation to people who have been seriously injured in Denver and throughout the state of Colorado. Our partners have been nationally recognized for the work that we do and our commitment to improving the lives of our clients.